New Year Message 2013 for Caldecote Ward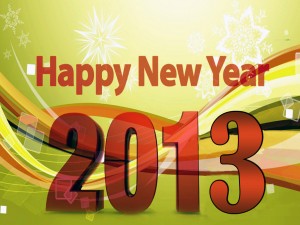 It must be a good sign – that 2013 started out with sunshine and milder temperatures. The change in weather came as a relief from the constant rainfall that we have experienced over the past weeks.
This is the time for looking back to take stock as well as looking forward to a better year. It is fair to say that 2012 was good year for Britain, as we celebrated the Queen's Jubilee, and watched and supported our athletes who participated in the Olympics and Paralympic games that took place in the summer.
 Looking back to 2012
Closer to home, I was thrilled to be asked by Toft to be a member of the judging panel for the Scarecrow competition. What a joy it was to see the level of participation, the efforts that went into creating the scarecrows was most commendable. It was great to meet lots of folk at the Kingston Jubilee garden party, and I will remember the tug-of-war competition for a long time to come.
Our communities have faced and overcome lots of challenges, and achieved much. Caldecote opened its new Pavilion in May, and I was pleased to support the successful bids by both Kingston and Toft for capital grants from South Cambridgeshire District Council (SCDC) for their village halls and the Toft playground. Congratulations to all those who put time and effort into the bids.
It was a pleasure to serve you in the year just ended, helping residents resolve issues ranging from bin collections, rat infestations, representations at planning committee, noise problems, anti-social behaviour, mediations, and to move forward on the pumping station problem (nearly got run over on one occasion….) and supported the establishment of the Friends of Comberton Library, a facility that is used by a lot of Caldecote residents.
The Superfast broadband highway aka BT Infinity finally made its way to Caldecote in September, but only in a limited way. I continue to chase BT to put pressure on so that the rest of Highfields Caldecote will be enabled. I also urge Toft and Kingston residents to continue to register their demand for the Connecting Cambridgeshire broadband project, so that their exchange (Comberton) can be upgraded.
Looking forward to 2013
It is fair to say that 2013 will bring new opportunities that we must position ourselves to grasp fully, on issues such as Housing, transport and employment etc. There is further consultation that will take place on the SCDC Local Plan Development, which will be looking at issues that will directly affect our communities, as well as the County council transport consulation looking at new ways to provide affordable transport to our rural communities. We must not let these opportunities go without receiving our input.
I hope to continue to be of service to you this year. We will need to work together to be able to take these opportunities to make our communities even better.
Local Councillor Surgeries in our villages
To enable me hear your views and serve you even better, I propose to hold surgeries in each of the three villages as follows:
Caldecote Village hall on the first Thursday of every month, from 7pm-8pm, starting 7th February 2013
Kingston Village Hall, second Thursday of every other month, 7pm – 8pm starting 10th January 2013.
Toft Peoples Hall, first Monday of every month from 6pm – 7pm starting 7th January 2013.
Please drop in to chat about any issues that you may have with the council services, or come with comments, suggestions, complaints or compliments or just come and chat about life and the universe. I would love to meet more of you so please do drop by.
If you can't make the surgery, or have any issues to discuss in between those times, please feel free to contact me by email tumi@tumihawkins.org.uk , by phone on 01954 210840, or via the contact me on this website where you will also find links to my social media profiles on Facebook, Twitter and LinkedIn.
I will also be sending out a monthly newsletter. If you would like to receive this, then please register on my website or send me an email with the headline "Email Newsletter", and I will add you to the list.
 Best Wishes to Everyone
May this New Year bring many opportunities our way to show support and encourage one another both as individuals and as communities, in doing what we can so that our villages are truly inclusive communities for everyone.
Here's wishing everyone a fantastic and healthy 2013.