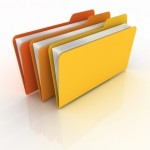 As I understand it, the primary role of a councillor is to represent their ward and all the people who live in it. It is also the responsibility of the councillor to communicate council policy and decisions to people in the ward.
One of the ways in which I try and fulfill this responsibility is by attending the monthly parish council meetings for all the villages in my ward, and providing a written report. The parish council meetings usually take place either in the first or second week of the month as follows:
Toft on first Monday
Caldecote on first Thursday
Kingston on second Thursday (every other month)
The monthly report would usually contain the main items of SCDC business that took place in the previous month, and requires time and effort to prepare. At the meeting, when called upon to do so by the chairman, I share the content of the report, and take questions from the parish councillors as well as members of the public on the items in the monthly report.
At the end of each municipal year, I also present an annual report at the Parish Annual Meetings. This report tends to be an overview of the municipal year that just ended.
I usually give the parish clerk a printed copy as well as an electronic copy of the report for the record.
During these meetings, I am also able to take part in discussions, with the chairman's permission, that pertain to the services that South Cambridgeshire District Council provides, such as environmental services, housing, planning etc., and take away action points.
I give high priority to these meetings and ensure that I attend where ever possible. If I am unable to attend, I send my apologies and make sure that I send a written report. Occasionally, things don't quite go as planned, but my attendance record speaks very loudly about how important I consider these meetings.
Please feel free to download the reports and share them, or call me to discuss any aspects that are unclear or on which you may wish to have more information.
>> Click here to read  2011-12 monthly reports
>> Click here to read 2012-13 monthly reports
>> Click here to read 2013-14 monthly reports
>> Click here to read annual reports
.