The Launch of South Cambridgeshire Youth Council
The South Cambridgeshire District Council (SCDC) Youth Council will be having its formal launch on Wednesday 23rd January 2013.  In a previous article, I wrote that SCDC was asking for nominations from young people to join the Youth Council, giving young people in the district a chance to have a voice and to influence the development of their neighbourhoods. The Council received nominations from young people from across the district, and thought 20 places were available, only 15 of them have been filled.
The Youth Council is a great opportunity for the Youth councillors to develop leadership skills, gain confidence, get involved in decision-making and help organise youth and community events. The roles that a youth councillor will have are varied.
Youth Council Activities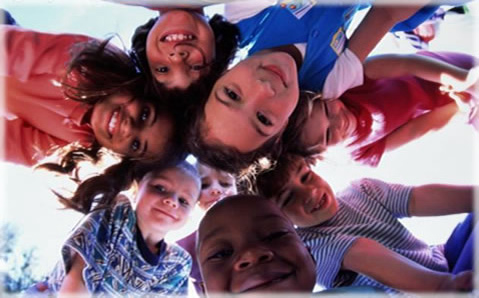 Some of the issues the Youth Council will be working on are:
The new Secondary School for Northstowe
The new Primary School for Northstowe
Cambridge University's Youth and Play Strategy
Facilities for young people, sports and arts in new housing developments
Sustainability and the Environment
Health and Wellbeing
Families Together and Child Poverty Action Plan
The Youth Council will also be happy to help out parish councils if they are planning new facilities, activities or events for young people in their local areas.
Youth Councillors and Roles
Following are the youth Councillors and their new roles:
Jessica Adis – yCllr specialist for Youth Affairs – Transport & Facilities – Duxford
Samuel Bailey – yCllr specialist for Education – Oakington
Bella Forster-Lewis – yCllr specialist for Education – Thriplow
Dale Hargrove – yCllr specialist for Northstowe and Scrutiny – Longstanton
Callum Hatch – yCllr specialist for Planning and Housing – Longstanton
Helena Keys – yCllr specialist for the Environment and Sustainability – Fulbourn
Conrad Leaton Gray – Vice Chair and yCllr for Public Relations – Great Shelford
Charlotte Lomas – yCllr Director of Communications – Lt Wilbraham
Isabella Marshall – yCllr specialist for Policy and Finance – Cottenham
Thomas Mayer – yCllr – Chair of Youth Council – Swavesey
Samantha Menezes – yCllr specialist for Facilities & Transport – Cambourne
Lauren Murphy – yCllr specialist for Youth Affairs – Sport & Culture – Great Shelford
Louis Pascuzzi – yCllr specialist for Health and Wellbeing – Stapleford
Nathan Samuel – yCllr specialist for Scrutiny – Landbeach
Gemma Steele – yCllr specialist for general Youth Affairs – Waterbeach
Launch Event
The formal launch of the Youth Council is on Wednesday 23rd January 2013 from 7 pm – 8.30 pm in the Swansley Room at South Cambridgeshire Hall, Cambourne.  Along with a few words of welcome from Councillor Manning and Alex Colyer, the Youth Councillors will introduce themselves and say a few words about their areas of specialist interest.
If you are interested in meeting the new youth councillors, then do go aong on Wednesday evening to meet them in person.
If you would like to involve the Youth Council in your work, seek their views, or have their support and/or help for projects that you are working on then the Youth Council can be contacted on: Youthcouncil@scambs.gov.uk, or you can visit www.facebook.com/SCyouthcouncil and 'like' the page.  You can also follow the Youth Council on Twitter @southcambsyc.