Celebrating team spirit and unsung heroes
We have all been thrilled by the performances of the athletes at the London2012 Olympics, and by the team spirit that is being played out right in front of us by the athletes whom we see and the heroes behind the scenes.
We are also hearing the national anthems of various nations played at the medal giving ceremonies, and for me, it is always a very moving time just watching the face of the athletes on the podium. Sometimes it's a smile, or a sing-along proudly, other times it's a "trying-not-to-cry" look, and indeed for quite a few, including grown men, the tears fall unashamedly.
What is it about national anthems that cause such emotions, which of course in this case is heightened by being a winner, and what goes into writing them? A recent article by Alex Marshall of The Independent sheds some light on this by interviewing some of the unsung heroes behind some modern day national anthems.
The article states that "at this summer's Olympics, several men are going to play a small, but significant part, unknown to even friends and colleagues. They are not athletes, or coaches. They are not even freeloading sponsors.
In fact, they're an ageing calypso singer; a recent graduate currently fixing up a house; a chemical engineer; and one of the world's leading anaesthesiologists. All of them just happen to have written one of the 216 national anthems that will be played at this year's Games.
One wrote Barbados's, another the anthem of St Kitts & Nevis, and two helped write the lyrics for Nigeria's.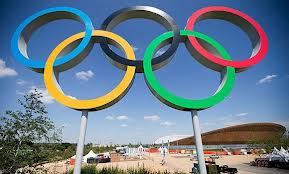 All their anthems will be played at least once at the Games, when the athletes from those countries arrive. Anthem composers are the dirty secret of the music world, despite their songs being sung by millions everyday. Most people assume the composers died hundreds of years ago. The Star-Spangled Banner was written in 1814; God Save the Queen even earlier. But a handful are alive, and the stories of how they came to write the anthems, and how it shaped their lives since, are filled with politics, unpaid debts and even some romance.
The handful that were interviewed are Sota Omoigui, the 52-year-old director of the Los Angeles Pain Clinic, Babatunde Ogunnaike, currently dean of engineering at the University of Delaware, Irving Burgie, a calypso singer and composer and Kenrick Georges former construction worker turned graduate."
What struck me from the article, which you can read in full here, is that none of these men ever got the recognition that they deserved from their various countries, and remained unsung … till now. One of the composers is well known to me, being a first cousin, and the part he played in writing the Nigerian national anthem is indeed only known by a few members of the family. I still remember the pride I felt all those years ago that someone in the family had made such a contribution to the nation!
As another article by UDaily states, "Ogunnaike was a 21-year-old student when the anthem competition was announced. He had no intention of entering, but a newspaper printed some of the first entries, and they were so bad, he felt he had to. Just weeks after submitting his poem he left Nigeria to study in the US. There, in 1978, he received a telegram from his father saying some of his words had been chosen and he should expect a 50-naira prize (31 cents in today's economy). "That was a reasonable amount of money at the time, but I don't think I ever got it," he laughs.
Ogunnaike returned to Nigeria in the Eighties, but came back to the US after just a few years. "It was in part because I had a child, but quite frankly I was becoming a desperately poor man. "
Now a member of both the Nigerian Academy of Engineering and the National Academy of Engineering in the U.S., Ogunnaike has an impressive resume documenting his work in process and systems engineering. But he still lists the anthem in his dossier."
I can tell you that the impressive resume includes a number of books he has authored or co-authored, which are now used as standard text books in his field of chemical engineering.
The lyrics of the Nigerian national anthem is a combination of words and phrases written by a team, John A. Ilechukwu, Eme Etim Akpan, B. A. Ogunnaike, Sota Omoigui, and P.O. Aderibigbe, and put to music by the Nigerian Police Band.
Do you think about your national anthem? Do you know its history, when, why, how it was written? Does it inspire you?
So why am I sharing this? is it because I am proud of my cousin, and his achievements? Yes, of course I am and he has always been an inspiration to me, and always will be. Its not just that though.
It is for various reasons including the fact that the London 2012 slogan reads "Inspire a Generation", and the lighting of the olympic torch at the opening ceremony really symbolised that theme. Closer to home, South Cambridgeshire District Council celebrates such people by its Hero Award and Community Pride Award, which I have previously written about and was pleased to see nominations from within our local community.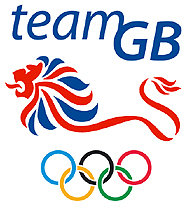 It is also that reading the articles, it struck me even more how life is full of twists and turns, of opportunities missed or seized, of people who give selflessly or contribute in the background, of team spirit and of excellence.
As we celebrate with those on the winner's podium, lets also celebrate those who are not visible but who in some way or another have contributed to the games.
But most of all, let us resolve to be inspired to work together, show team spirit, to be the best we can to inspire a generation for the good of our communities. That is localism at its best!